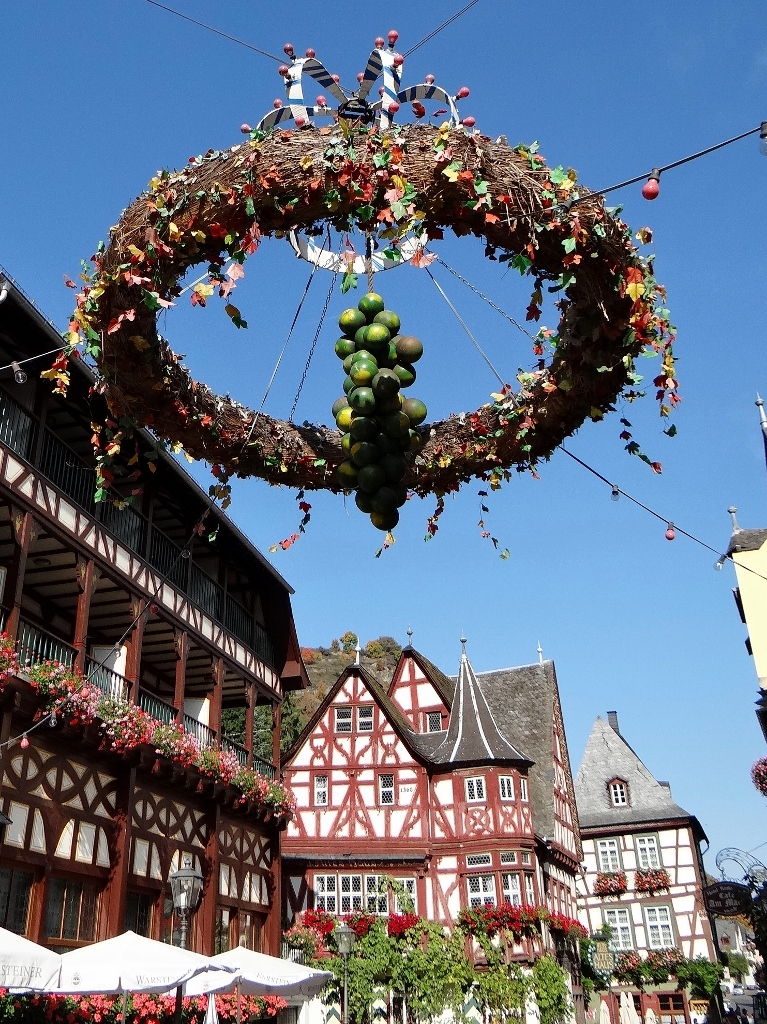 Yes we've done it, a year in a motorhome. 366 days on the road (well it had been a leap year!). Others have travelled longer and further, but to us this is a bit of a milestone and Jay is cooking up a tasty tea to celebrate.
So now it's time for New Year Resolutions – eat more healthy food, lose a bit of weight, shower more often and not grow any more beards (that last one is Jay's)!
It's been quite a year –
16 Countries
25302 Kilometres
15722 Miles
€18,538 Spent (oops, better not let Jay see that or my ice creams will be rationed!)
204 Trips to the supermarket
55 Diesel fill ups
11 LPG fill ups (with one needed right now!)
110 Nights on campsites
52 Nights paying to stop in a car park or Aire/Stellplatz
82 Nights for free in Aires/Stellplatz
95 Nights free camping in car parks/lay-bys/beaches/patches of ground or anywhere Dave will fit
24 Nights on friends drives
3 Nights in a hotel (while Dave was in the garage in France!)
We hope you've enjoyed the adventure as much as we have!!
But enough of reflection, I'd better get back to our usual update:
Dave the motorhome is a tad unsure of his surroundings. He's parked in a big car park in Speyer (N49.31383 E8.44430) which is free overnight and there are a few other motorhomes around (all German), but they are slowly leaving – oh well, he'll give it a whirl and see if he can't manage a free night!
Our laundry took a lot longer than expected last night, the machine was going for over two hours, so it was late by the time I got around to putting it all into the dryer – which of course wouldn't work. Turns out someone had unplugged it and then plugged it back into the wrong socket. By the time I got Jay to sort it out (well reception was long closed and I was about to throw a mild tantrum, washing day and I never get on well) about 10 minutes of my drying time token had gone. The result – things weren't dry when it had finished so Dave became a dryer once again.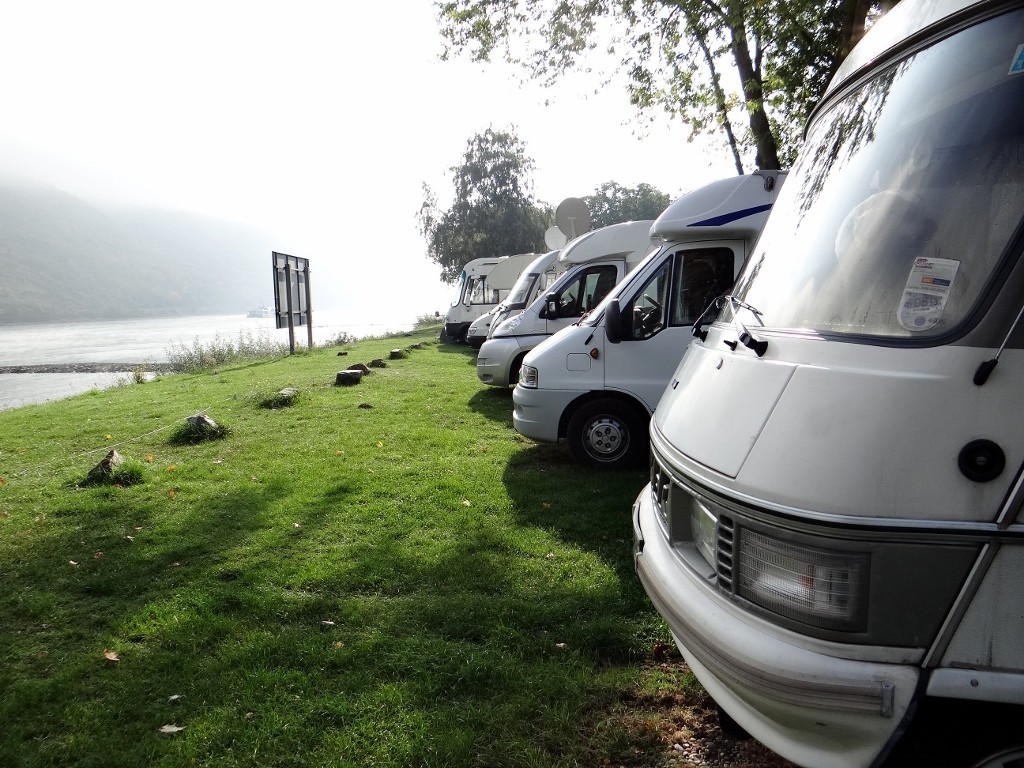 When we were down to a reasonable level of damp clothes left hanging around Dave departed from his spot overlooking the Rhein and we travelled about 5km down the road to Bacharach. A long time ago my parents let me go on a school trip to Germany, and our destination then – some twenty something (and a bit) years ago – was Bacharach. I didn't remember too much about the trip other than being thankful my Mum packed me lots of chocolate bars as I learned I didn't like Saurkraut or Wurst and that the 'salt cellar' on a table in Germany generally holds sugar, not salt, which isn't great on your chips.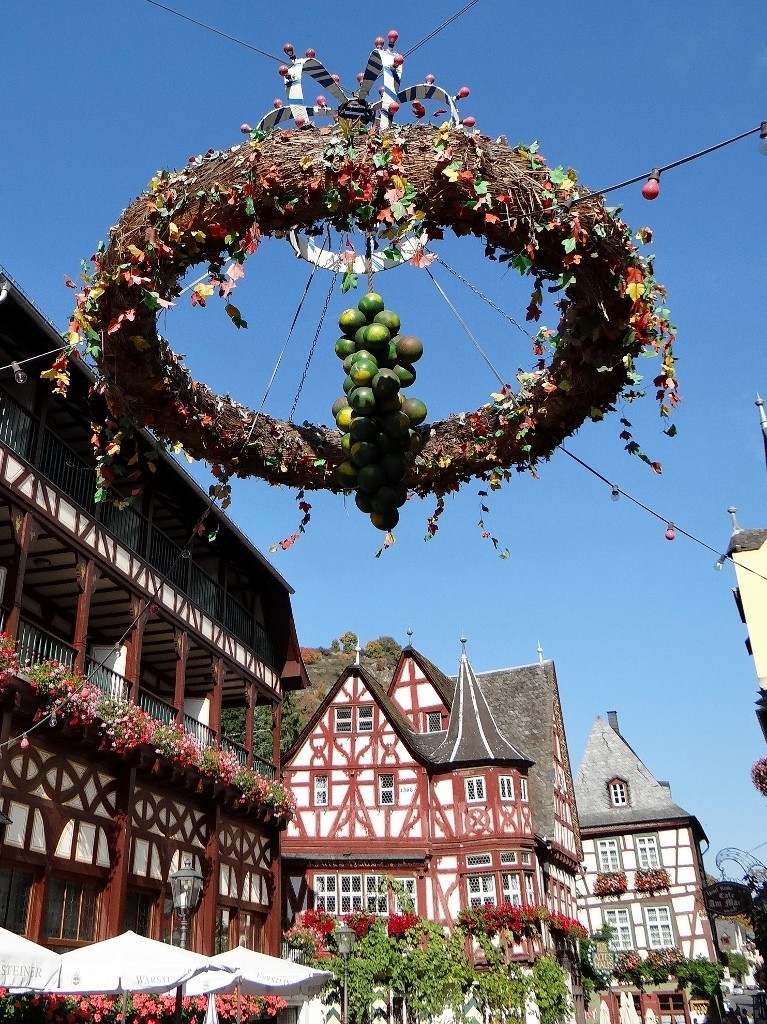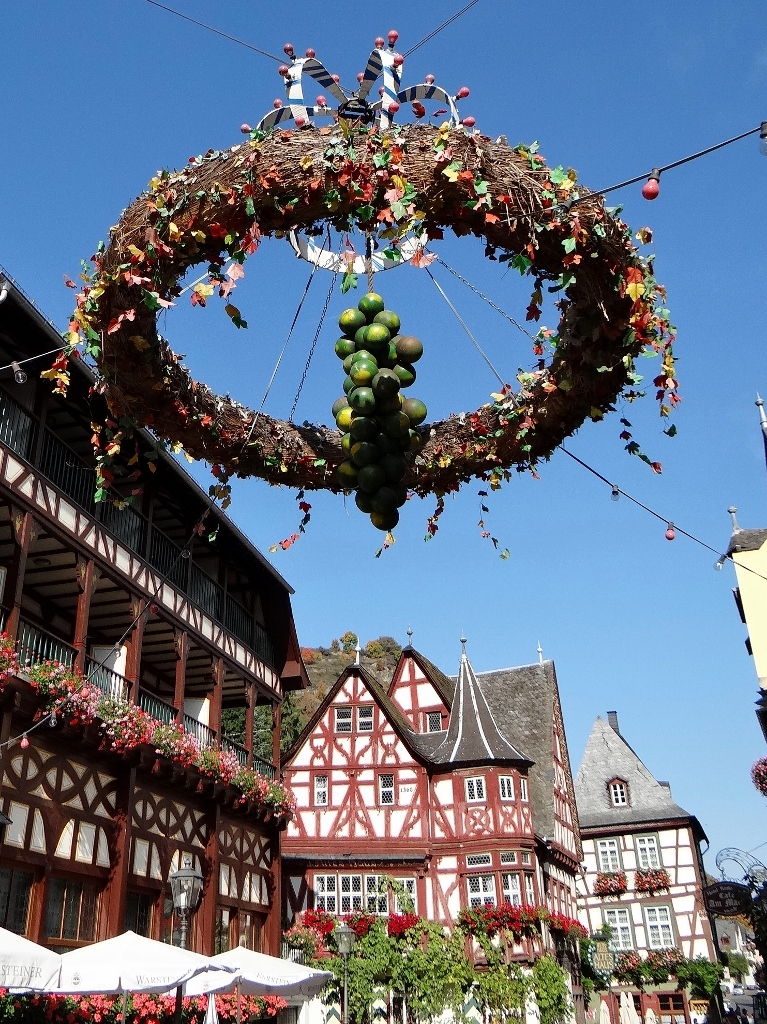 As we wandered around bits looked familiar. The iconic ruins of Chapel of Werner which is the symbol of the town – although I'm pretty sure we weren't told at the time that it named after a child who had been sexually abused and murdered near-by! Burg Stahleck perched high above the town (scene of the sugar on chips episode) which gave me the excuse to use the one Germany phrase I had mastered in those days 'excuse me please, which is the best way to the castle?'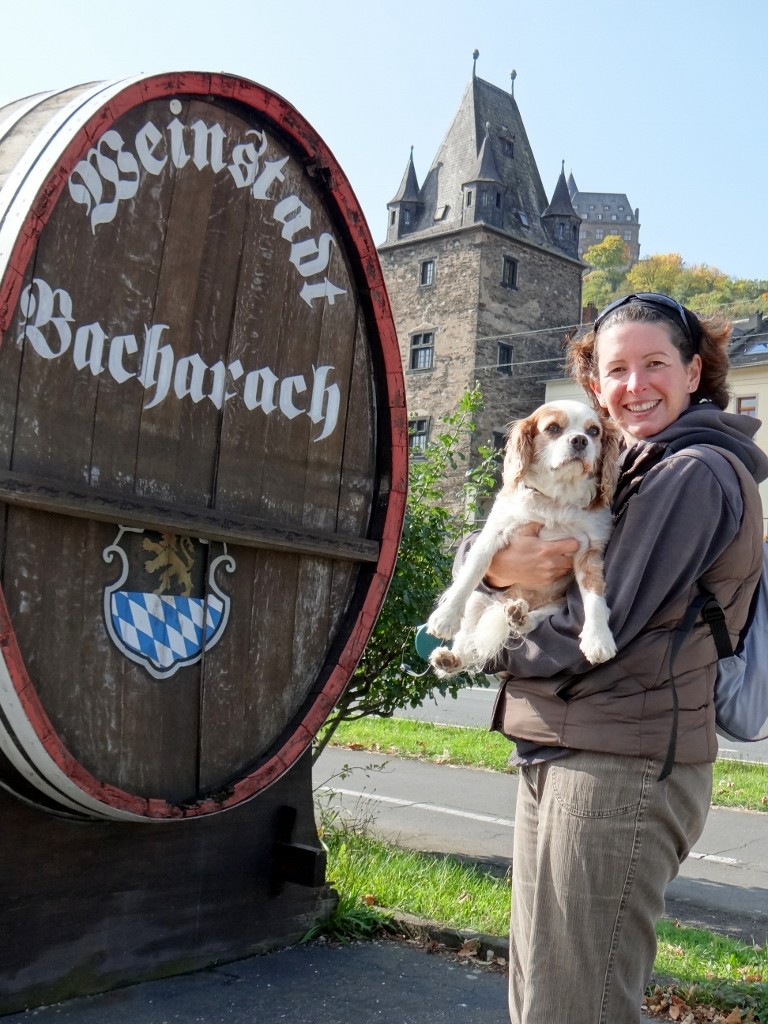 I found the shop from where I bought the wooden sign that hangs by my parents front door and finally we went in search of the hotel I stopped in. I'm pretty sure we found it as for some reason there was only one hotel in town where the rooms overhung the train tracks! Then it was time to head back onto the road and go further south towards Stuttgart where we're meeting Jacqui and Marc tomorrow. A nice halfway point on the map was Speyer – and for some reason that neither of know why, it was highlighted.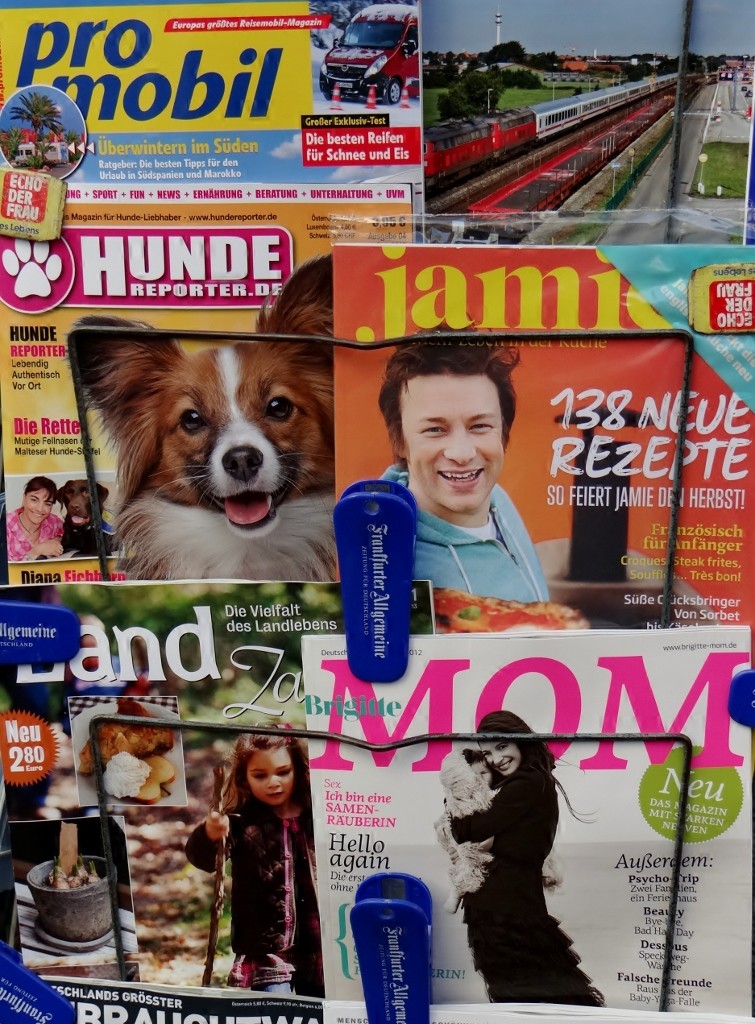 As we drove along I searched for a radio station and discovered the American armed forces radio station – think Good Morning Vietnam but without Robin Williams! It's mainly adverts for forces services, trips, events (I've lost count how many times we've been told November 15 is the deadline for getting our votes in for Best HR person!) with the odd bit of talking, but we figured the news would be understandable – well it would have been if it hadn't been DJ work experience day – it went quiet for about two minuted then we eventually cut to the news as they were talking about baseball, then halfway through a sentence it cut to a man talking about Toyota recalling vehicles, all very confusing. Still the tunes aren't from the 80's which makes a nice change.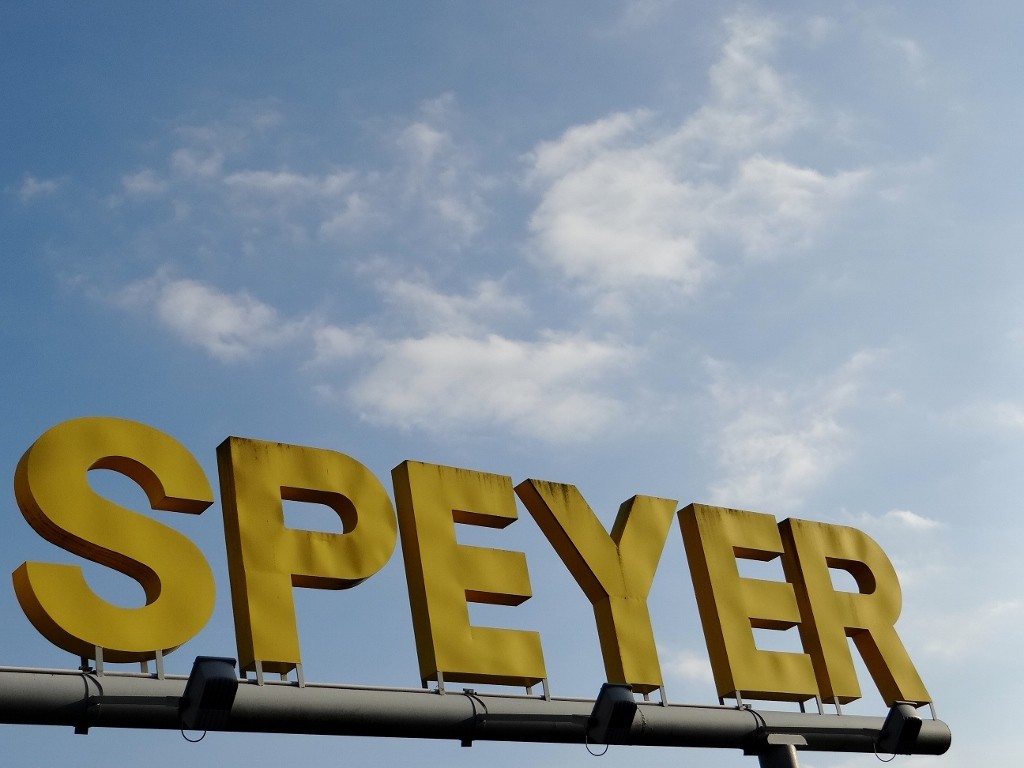 We passed yet another set of roadworks on the opposite carriageway only this time a lorry had managed to go into the crash barrier, it didn't look serious but it blocked all the open lanes so traffic was being diverted off the motorway. It's only when you see a long tailback that you realise just how many lorries there are on the roads over here – the furthest away lane was just nose to tail with them for around 15km!! We breathed a sigh of relief at that one.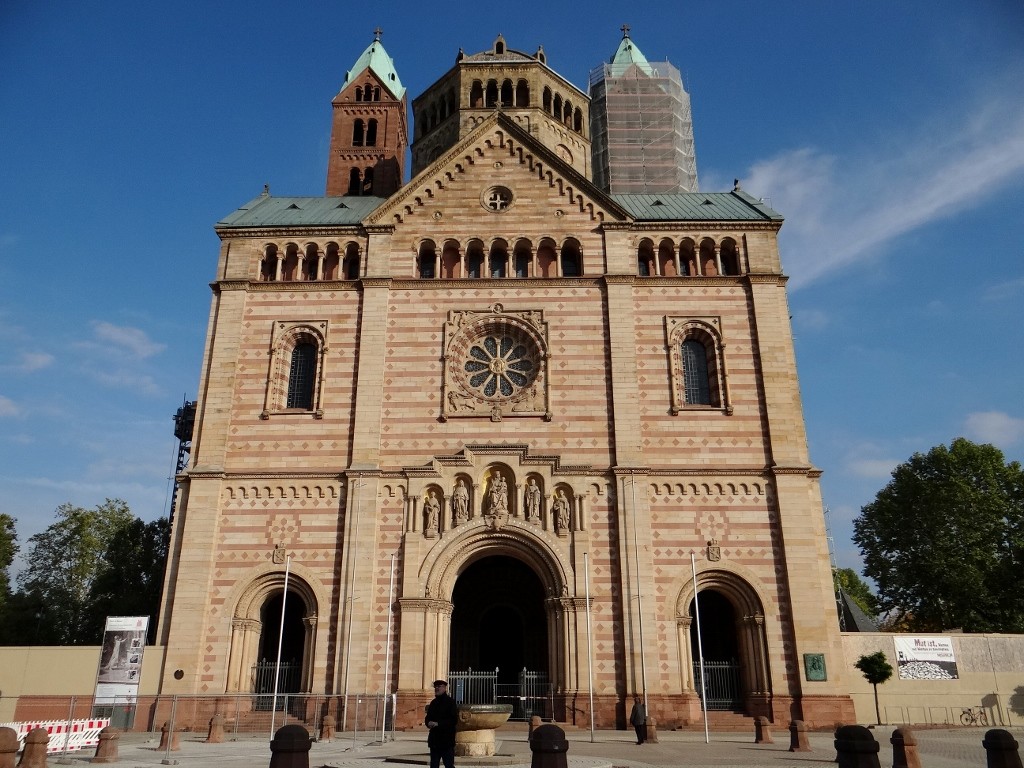 Once in Speyer Charlie opted to stay in Dave while Jay and I checked out the Dom (Cathedral) which we can see out of Dave's windscreen. It's huge, and very plainly done inside which gave it a great sense of space and importance. We tend to get a bit churched and cathedraled out doing this sort of a trip, but there are a few I like and this was one of them. It wasn't anything amazing like the Sagrada Familia in Barcelona or the mosaiced cathedral in Aachen but maybe it's plainness was what made it so serene, although there were little slots everywhere for you to put your Euros to help pay for it's upkeep.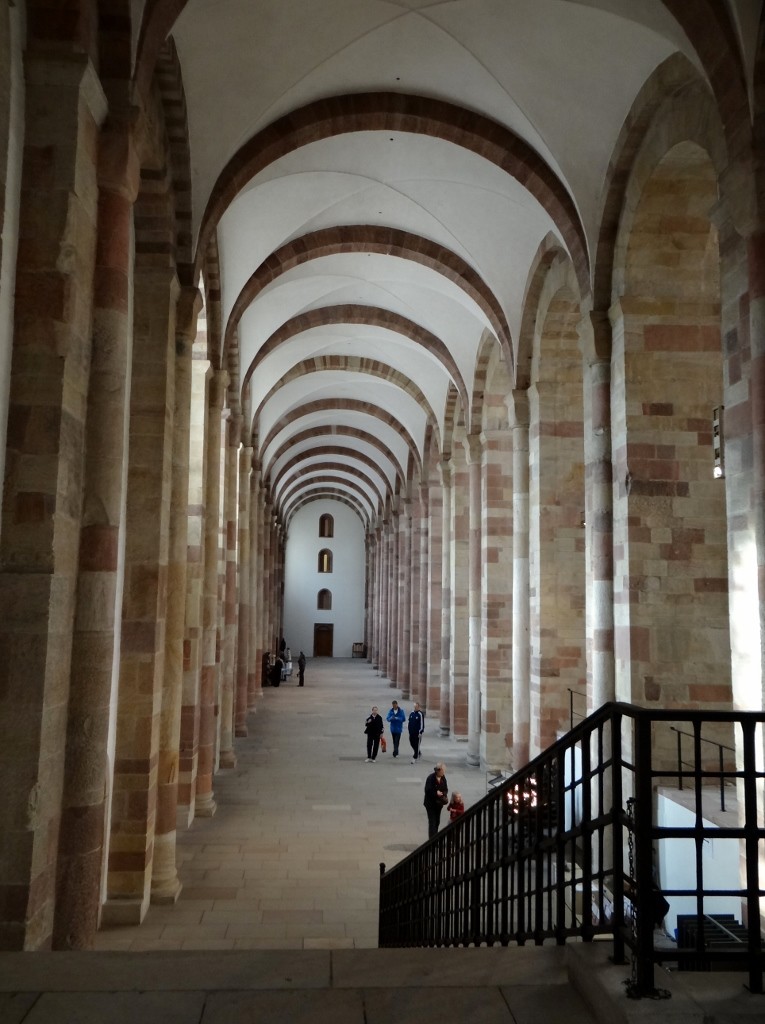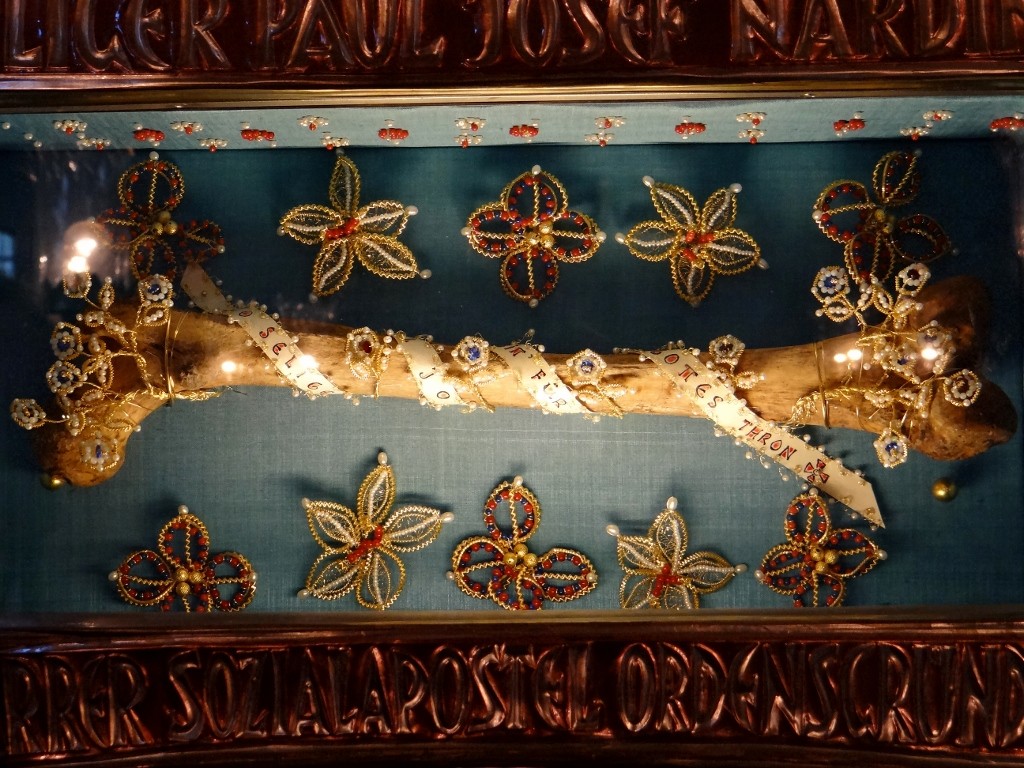 Retrieving Charlie from the van we walked over to the Technik Museum. I'd spotted it on the way into the town, well not so much the museum as the Boeing 747 suspended in the air above it along with numerous other planes. Another no-go for pooches but you can walk around the outside and gawp at the planes, boats, helicopters and submarines from the outside (if you pay you can go in several of them). With the sun setting we made our way to Dave ready for a feast of vegetables – yep our New Year Resolutions start today!!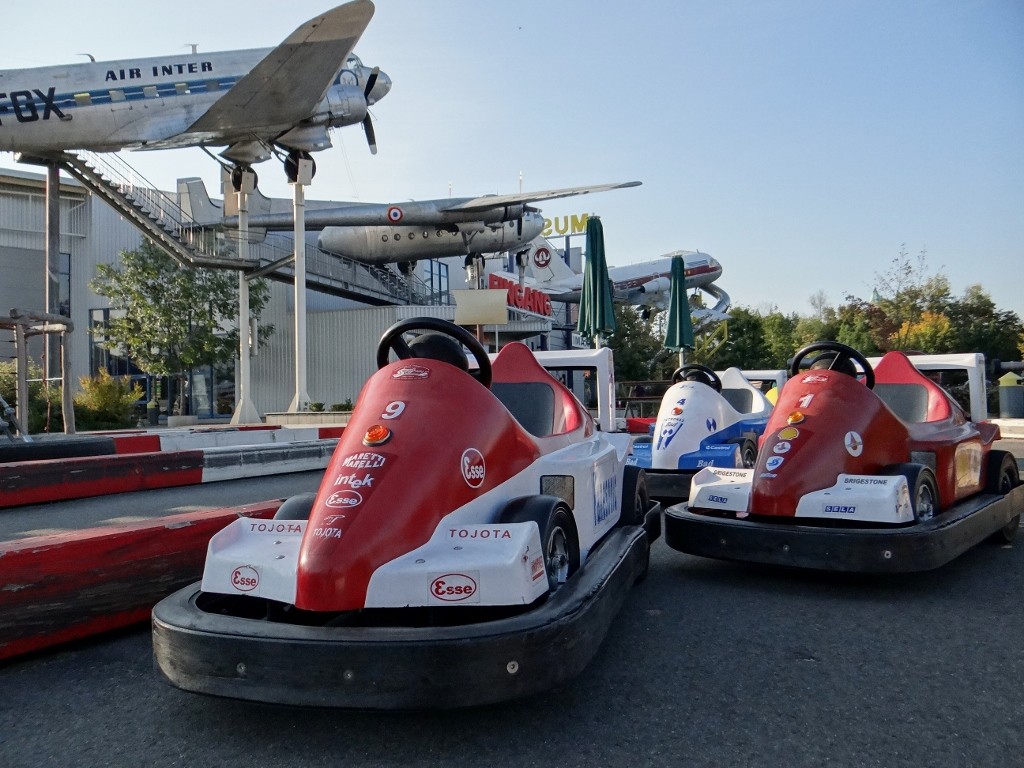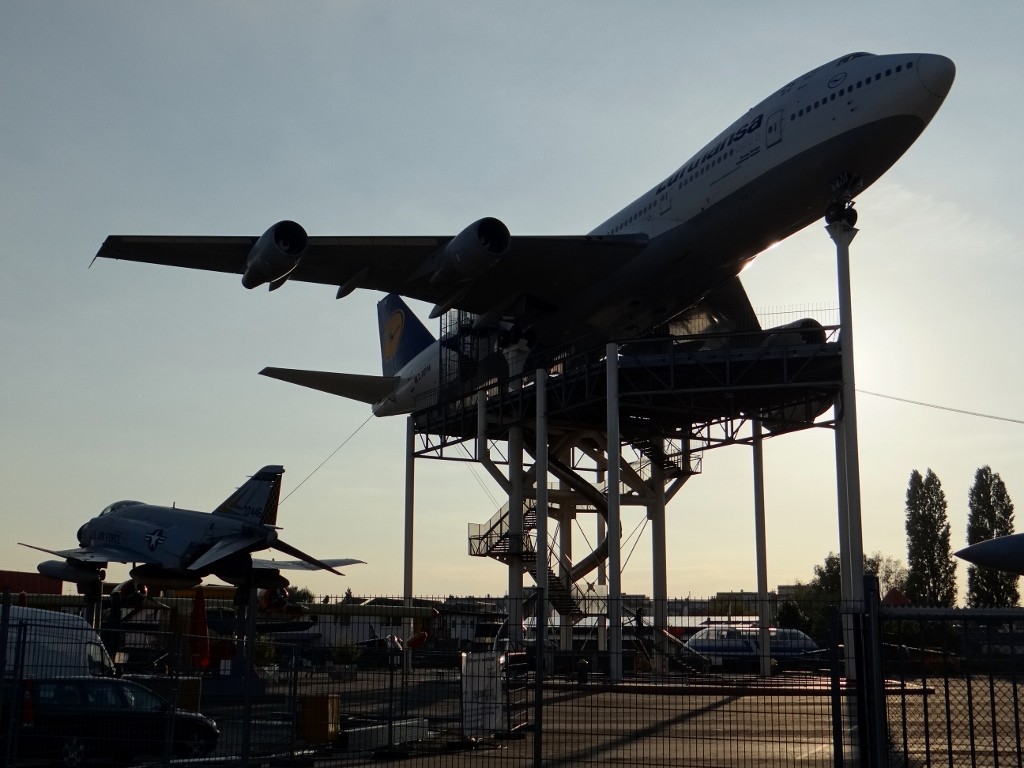 Ju x
As it's a special occasion here's a bonus video I took yesterday of Charlie doing an impression of Darth Vader – enjoy!