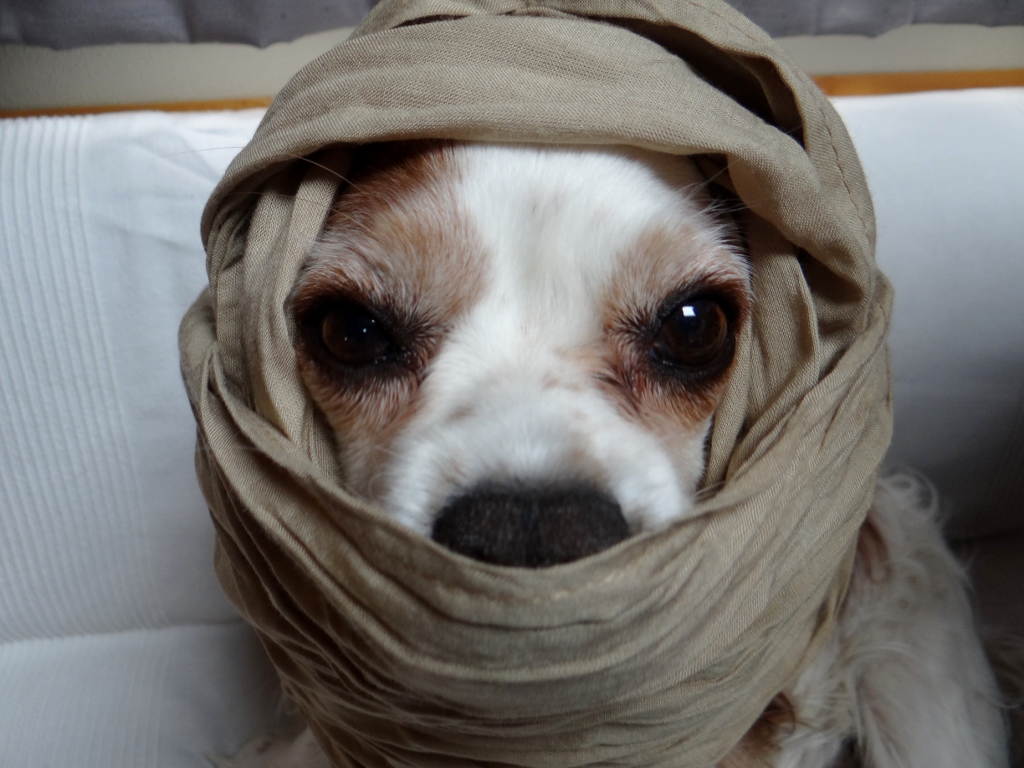 Dave the motorhome is at the ferry port in La Goulette, right next to the water, ready for a front row view when our ship finally docks (N36.810062 E10.300772). We'll be so glad when we're finally on the ferry and tucked up in our cabin.
Last night we were shattered from walking around Tunis, so we scoffed some more of our fridge stash – we have to turn it off on the ferry, so everything that needs to be cold, needs to be eaten – downloaded some movies to use up our Orange data allocation for the month, then hit the sack with the sound of rain lightly pattering on Dave's roof.
Waking this morning the sun was out and the sky became the same colour blue as the doors of the houses in Sidi Bou Said behind us. Operation clean out Dave commenced with his bedding being changed, more Sahara being swept out along with enough dog fur to make a new Charlie. The bathroom still needs doing, as does the outside, but for now he's looking a lot better, and a bit lighter too!
Werner popped around about 11am to say goodbye. He plans to stay on in Sidi Bou Said for a few days and see what the weather does which will determine if he stays north or heads back south. Overall he plans to drive up to Berlin, then over to a friend of his in Siberia, then onto Vietnam. He said he didn't want to spend his days sitting in his house in Majorca, so he travels – we think it's a great idea.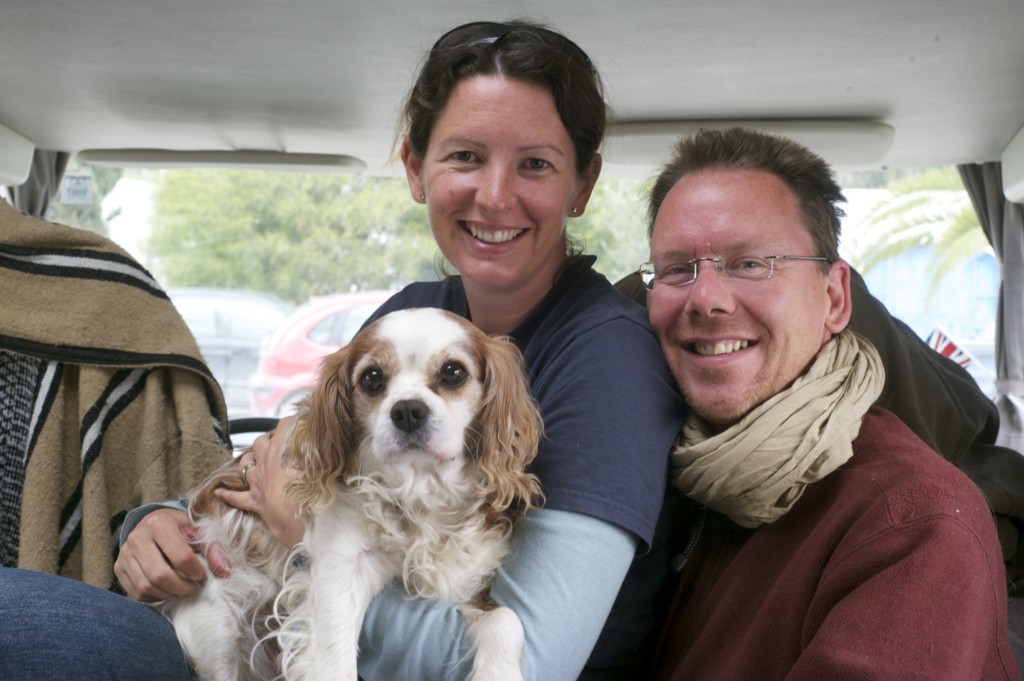 Waving goodbye we headed over to the American War Cemetery that we had tried to visit when we first arrived in the country only to find it closed for a public holiday. Pulling up next to the closed gates Jay climbed out and peer through only to be told by a guard that it is always shut at the weekend. Next to him a sign said it was open every day except Christmas. Unlike the English War Graves, this place was like a fort with high walls, there was no getting in. I was really glad that we hadn't flown all the way from America to see a relative there – it would be very upsetting to be refused.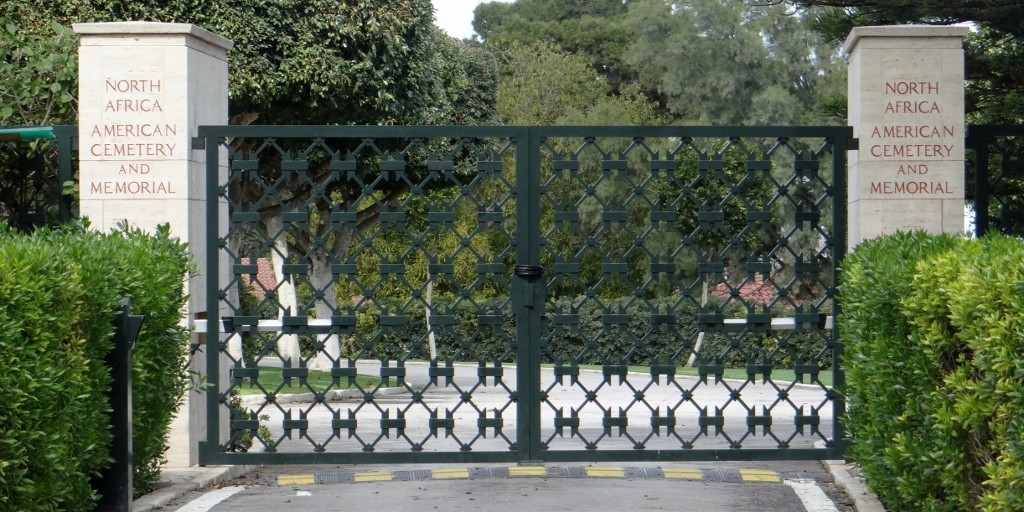 A short drive took us to the huge Carrefour supermarket that we'd stocked up in previously. Leaving Charlie in Dave we walked past a massive queue of people waiting at a collection desk, then found that the store itself was heaving. With no baskets to be seen, we headed back outside and grabbed a trolly from the bay next to the razor wire and army truck! Back inside it was like being in Tesco a couple of days before Christmas – they were having some sort of a spectacular to mark 12 years of something, and people queued at little booths to see if they had won a prize, all of which were displayed in the main entrance under the watchful eyes of five security guards and a man dressed as Aladin!
Our trolley wouldn't have looked out of place on an episode of 'You are what you eat' as a pathetic collection of chocolate bars, biscuits and fizzy pop (all much cheaper here than Italy) sat next to a few bottles of Tunisian wine and beer – finally, on our last day, we found a somewhere that sells alcohol! The cheapest bottles of wine were 5TD (€2.50) so we grabbed three different ones to give them a try. Jay got a few beers as the man in a Heineken t-shirt spoke to me in too-fast French. I'm English, I replied, smiled and walked away. If he translates that as I don't speak French, or I don't drink Heineken – both would be right!
The pasta aisle was heaving and took several minutes to get through, but eventually we'd been up and down every aisle, Jay with a notepad jotting down prices – something we really should have done when we first shopped here! The queues at the tills moved slowly, but eventually we made it out and back to Dave for some more frieezer fodder – lunch today was Octopus and Squid with bread (for me, mainly bread).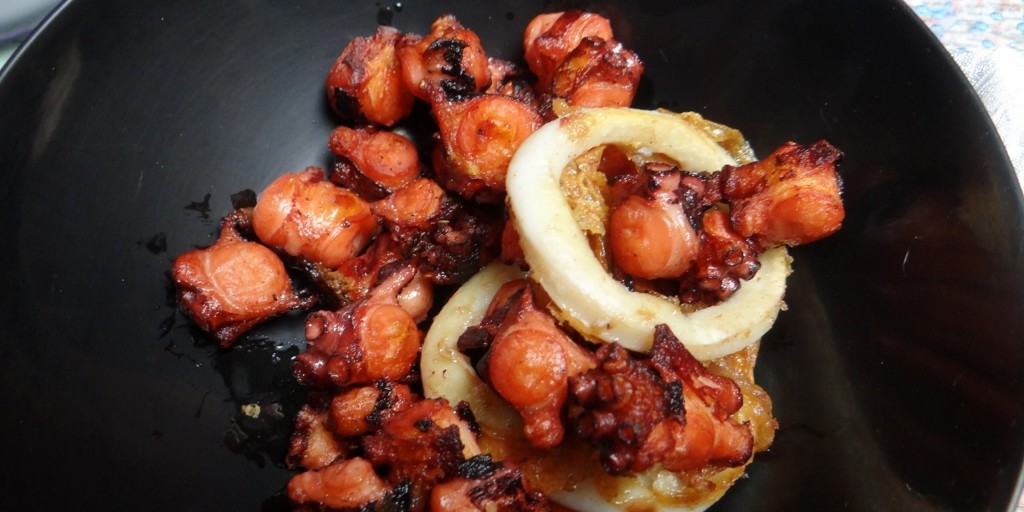 It was 4pm and seemed like a great idea to drive to the one petrol station near Tunis that we knew sold LPG before going to the ferry port. The rain started coming down, the road markings on a five lane road were invisible and lane discipline is not a Tunisian strong point. Jay battled his way through the chaos, honking like a local – I was so proud of him. Reaching the petrol station a tyre and a plank of wood across the LPG pumps told us all we needed to know – but I nipped out and asked anyway. The lorry hadn't been, there was no LPG. We'd just risked our lives to drive 20 scary miles to get there and all we could fill up with was diesel (which they sold everywhere) – grrr!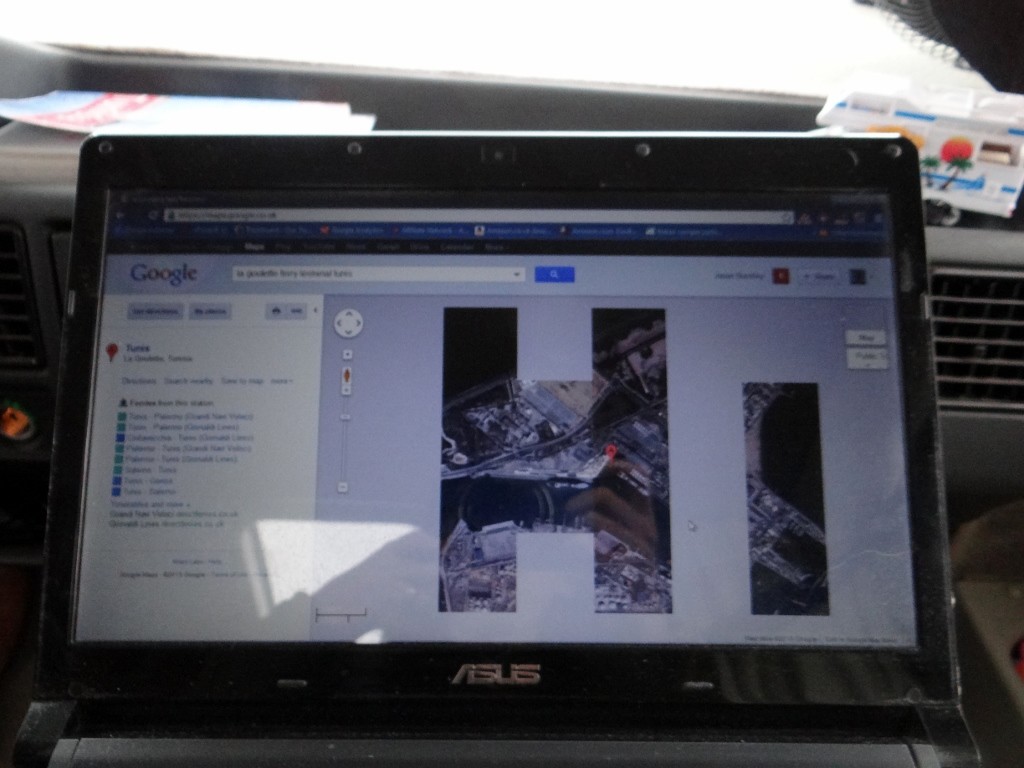 A quick fill up (sob, no more cheap diesel) and a refill of our windscreen washer water and we drove back to Tunis in stony silence. The rain had eased, but the road markings were still invisible, but that was because there were none! Jay concentrated on the road while I squinted at Google Maps trying to guide us through the city centre (and take a few snaps along the way).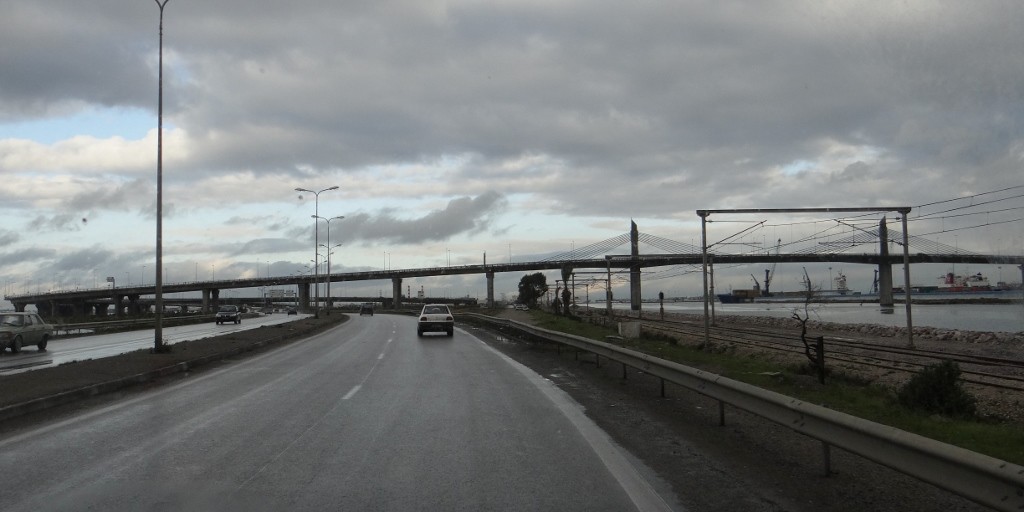 A left turn found us at the train station we had arrived at in Tunis yesterday, and another turn took us out onto the causeway crossing Lac Tunis. Rounding in on the port it was still only 5pm, so we opted to park outside the police station where we'd spent a few hours on our first night. This gave Charlie his final African beach walk – stones in hand to scare off the wild dogs – and us time to relax and reflect a bit.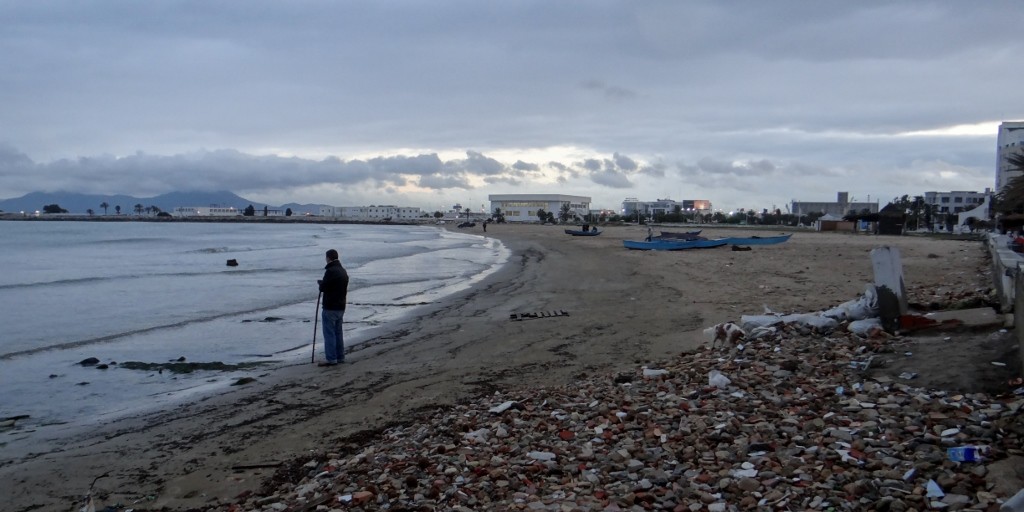 So now we are back at the port, we've made it through the formalities and once again I was glad to see that no one else had a clue where they were supposed to go next. As we drove around the roads outside it it became clear that signposts are lacking. Two blokes pointed us in the right direction and gave us little white cards to fill in, as we were completing them an old fella in a high visibility vest tapped on our window – speaking only Italian he waved himself into the back of Dave and into my seat, directing Jay back around to the main terminal building.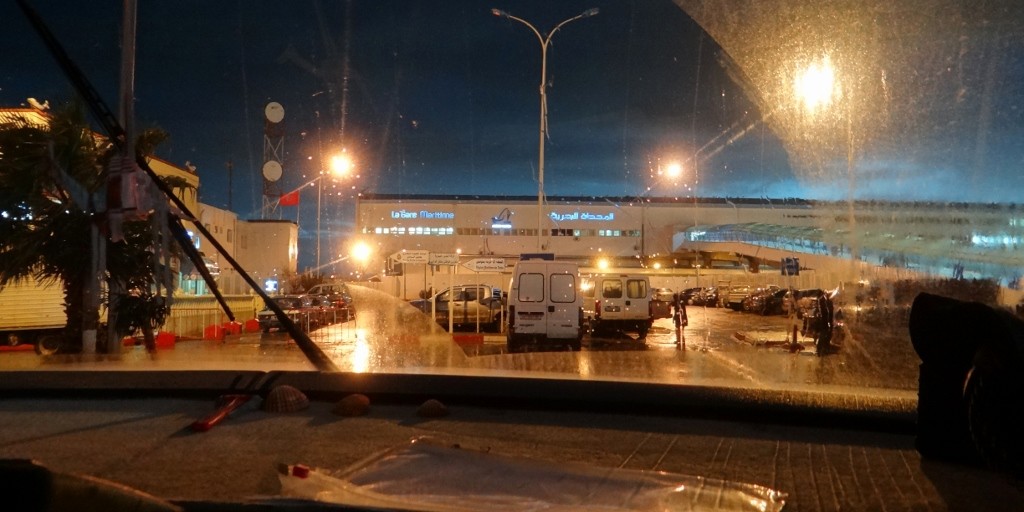 Taking our ticket reference and passports high-vis headed off into the building, grabbing my coat I followed and arrived just in time to see him push into the front of a massive queue at the ticket desk. I stood to one side feeling very self conscious as we have hours before the ferry gets here and I would have happily queued like I did at Palermo. After 15 minutes (so you can imagine how long it would take if I had got in the queue) he emerged with our printed tickets and a couple of blokes following him. As I walked back towards Dave I was accompanied by four men in total; high-vis and another man were having an argument  I recognised another chap as one of the two who gave us the white forms to fill in, and a final chap was asking me where I was from.
Reaching Dave, Jay had sought refuge in the back as someone was trying to get him to move, high-vis jumped in, followed by me, followed by the bloke high-vis was arguing with. 'Any more?' Jay joked as we were guided around the corner, and ushered into the front of another queue – this time one full of cars. High-vis jumped out to wave Jay through a gap, and at this point Charlie became our saviour as he started to growl at the other bloke in Dave – who promptly left! Knowing it was time for the Baksheesh payment, Jay had already emptied my purse of all coins and put them in his pocket. 'I collect now' said high-vis, smiling by my window and surrounded by the three other fellas. Jay handed him all the coins from his pocket and told him it was all we had left, there was about 7TD in total (€3.50) and he seemed happy enough when he left – with the other fellas following him, waiting for their cut after he stole their customers.
After an hour of sitting Jay cooked up the last of our freezer food – chicken. As we sat down and tucked into fried chicken sandwiches the gates to the port finally opened and cars started to move and honk. Driverless vehicles were swerved around like the start of an F1 race and were waved through the gates by a bloke offering to buy Jay's bike for €40. We would have been tempted but the bloke next to him had just asked us to change €40, so we suspected the notes weren't real.
A series of waved arms and document stamping sees us sitting by the edge of the water, the huge metal bulk of our ferry is sliding into the dock next to us very slowly, making Dave tremble – it's reminding me of Jurassic Park for some reason! Once all the excited passengers are off, we're ready to get on, the bags are packed and our roles sorted. Jay is going to get the keys to the cabin while I take Charlie to the kennels. Then Jay will come and find me and we'll sneak Charlie back to the cabin for a nights sleep.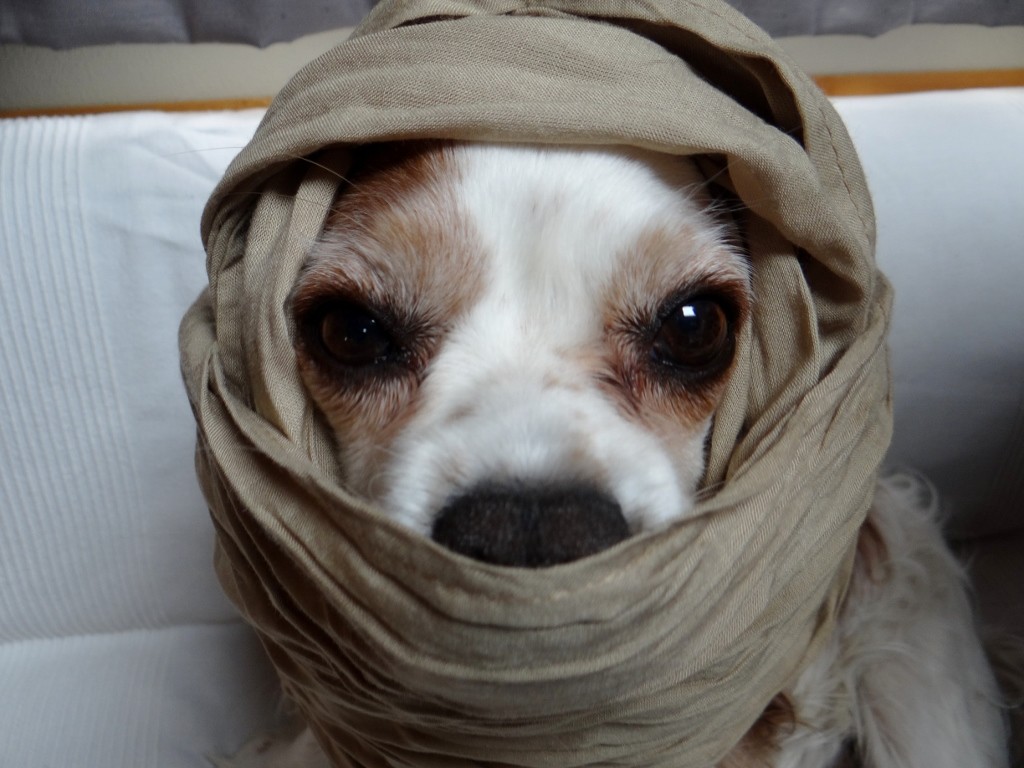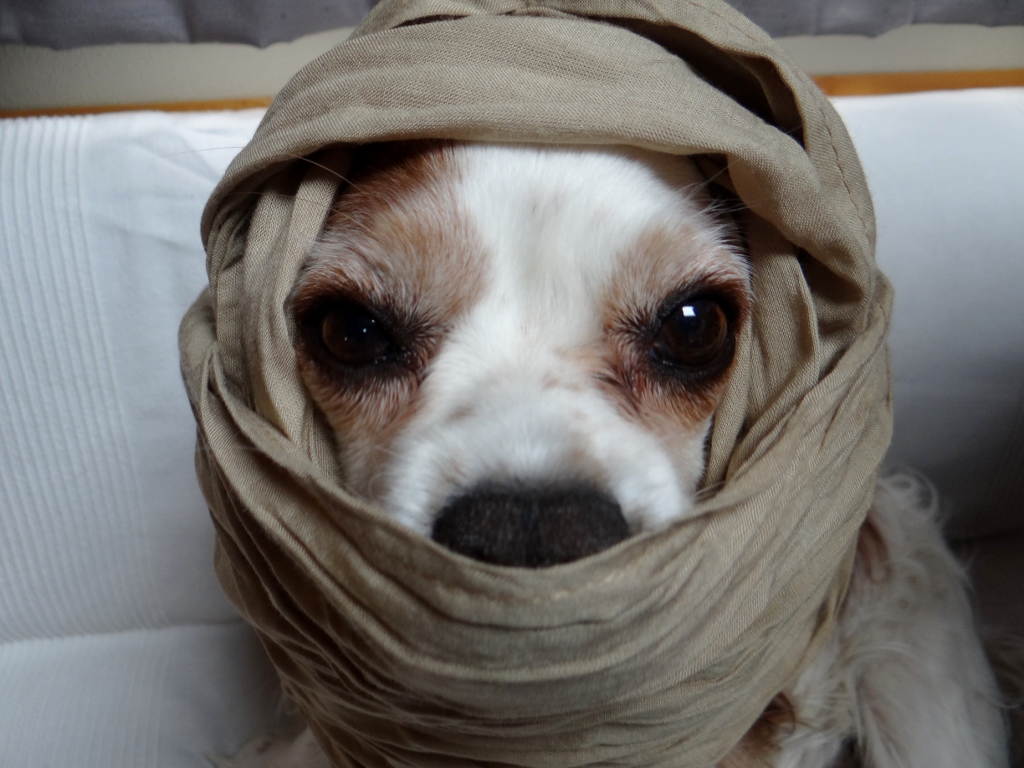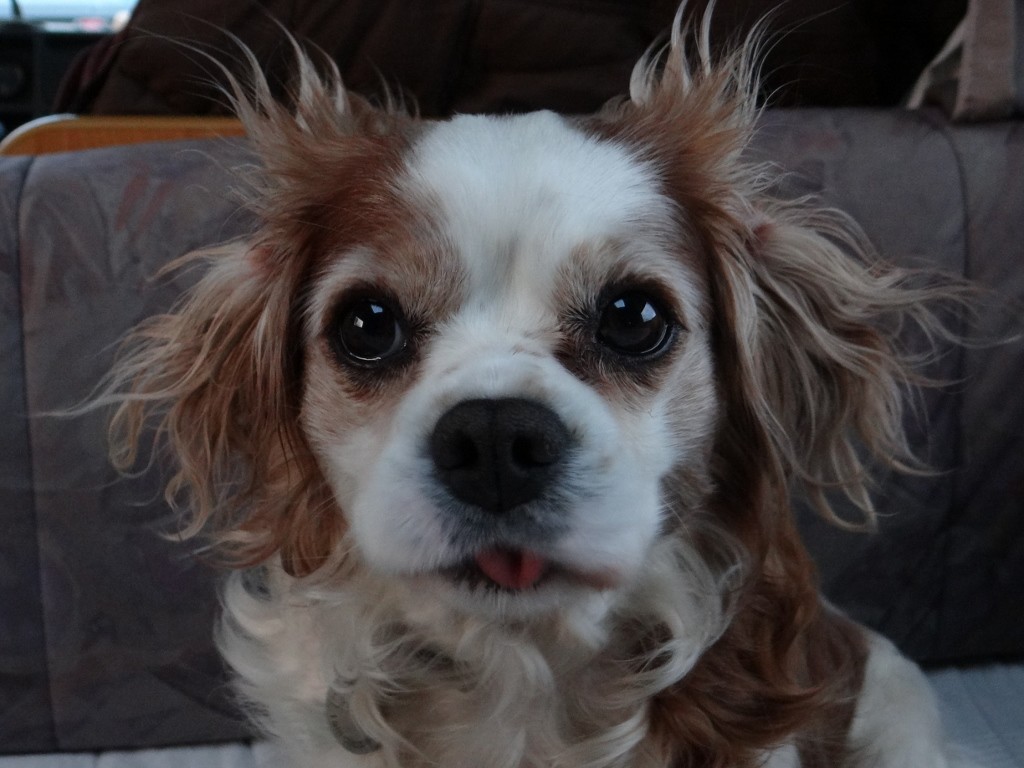 See you in Sicily!
Ju x