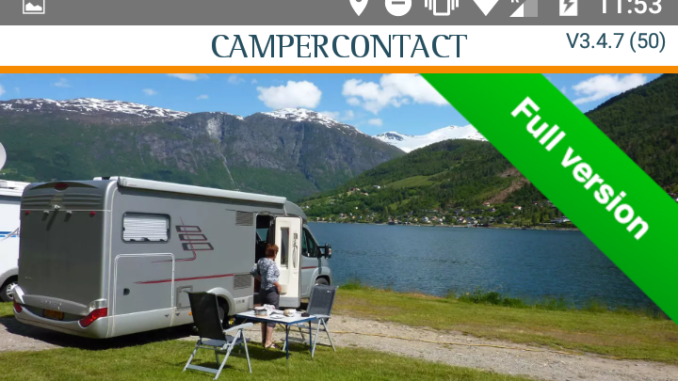 In Team Zagan we currently use a range of options to find overnight places to stay while we're wandering in our motorhome:
In the past we've also used campingcar-infos.com (which is only in French), the All the Aires series of books, iOverlander.com and France Passion. These all remain good, and we'll use 'em again in the future I'm sure. So why, you might wonder, are we looking at yet another source of stopovers? Why are we looking at the campercontact.com offline app? Three reasons:
To help satisfy our unending, insatiable quest (**smiley**) to find you, dear reader, the best sources of motorhome touring information available! With over 20,000 locations listed, with just campercontact.com you could stay in a different place every night for 54 years, so it's worth a look-see.
Because our mates had a copy while we were in Morocco and it looked pretty good.
Because the nice folks at campercontact.com gave us a free 3 month trial so we could have a look and report back.
We'll let you know when we have found places in it going forward, so for now, here's a short overview of our installing it and playing with our new campercontact.com offline database (which costs €5.99 a year, about a fiver when we buy it, which after having a good nose around it, we will):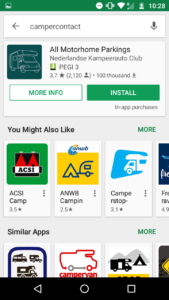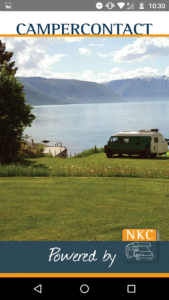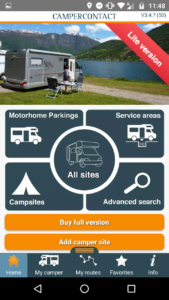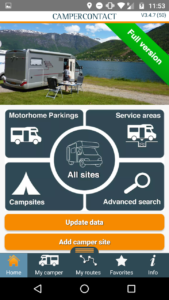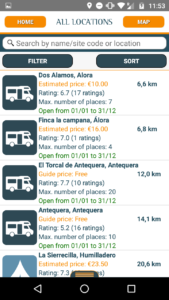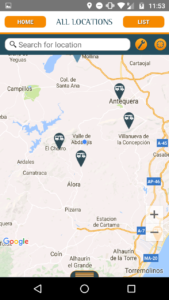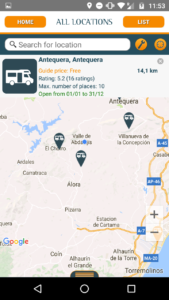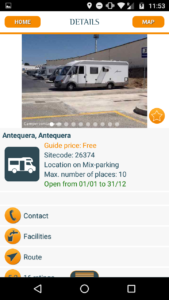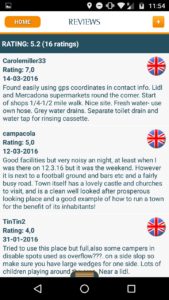 There are stacks of features, like the ability to filter based on services available, costs, ratings etc, almost all of which i doubt we'll ever use, but those we find the most useful are:
The ability to download all the photos, data and offline maps to the phone, so we can use the app anywhere without hitting our 3G/4G data allowance.
The ability to browse for locations via a map.
The feedback from other people who've stayed in each location. This is priceless to get an accurate idea what the place is like, if anything has changed since the entry was posted (a big advantage over books whihc go out of date as soon as they are printed) and what's around it, etc. The more reviews there are for a place, the more we trust the headlight rating. If it's a low number of reviews, we make sure we look at them as some folks will review a place as one star without saying anything bad about it.
Campercontact.com has stopovers not in our other information sources, and reviews that aren't in other places too. So, it will be very interesting going forward to compare it to our most frequently used source of stopovers which is currently park4night.com. This tends to have more informal/free parking areas in it which we prefer, and hopefully campercontact.com will prove to be just as good, and as a combined force (for just over €15 a year, less than the price of a night on a campsite) I think we'll be spoiled for choice when it comes to free and cheap overnight stays.
Cheers, Jay