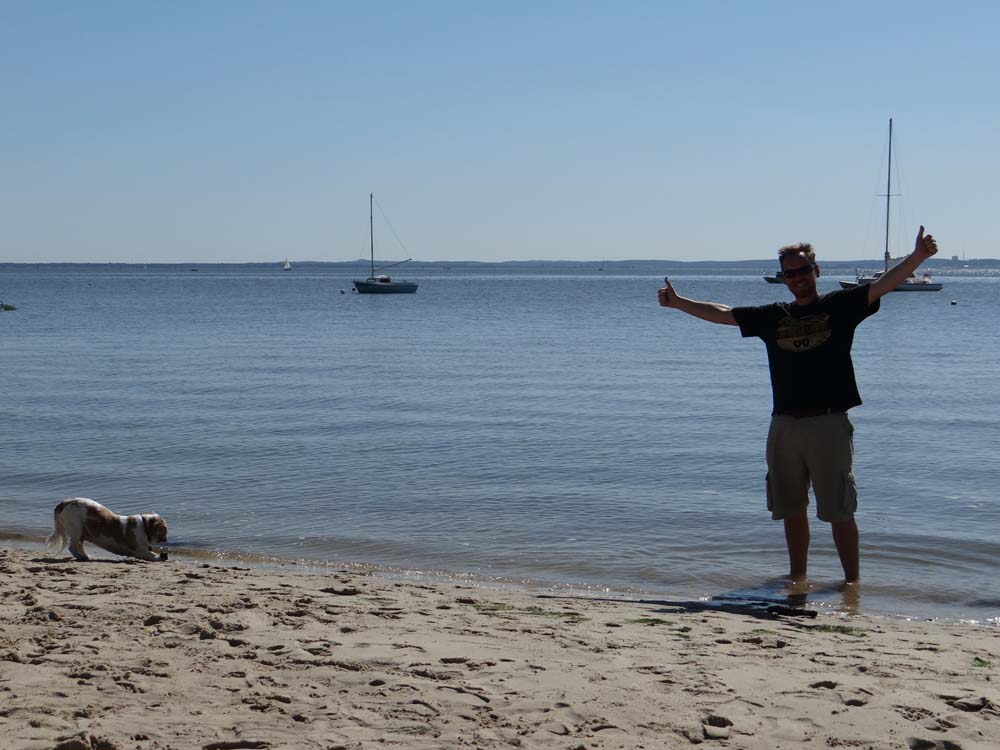 Dave the motorhome's floor has sand on it, a creamy fine sand, carried in from the beach 50m away to my right. We're in the village of Tassaut which sits on north east coast of the Bassin d'Arcachon, a huge bay on France's Atlantic coast, just west of Bordeaux. The river Eyre finishes it's land voyage to the ocean south of here, running through via le Bassin, keeping it open to the sea and hence salt water. Similar bays on this coast have all turned fresh. We're parked in a free motorhome aire (N44.71714 W1.06962), which only has 4 bays so I was half-convinced it would be packed out in August. Nope, there are two free spaces, we're chuffed as it's an easy amble to the beach.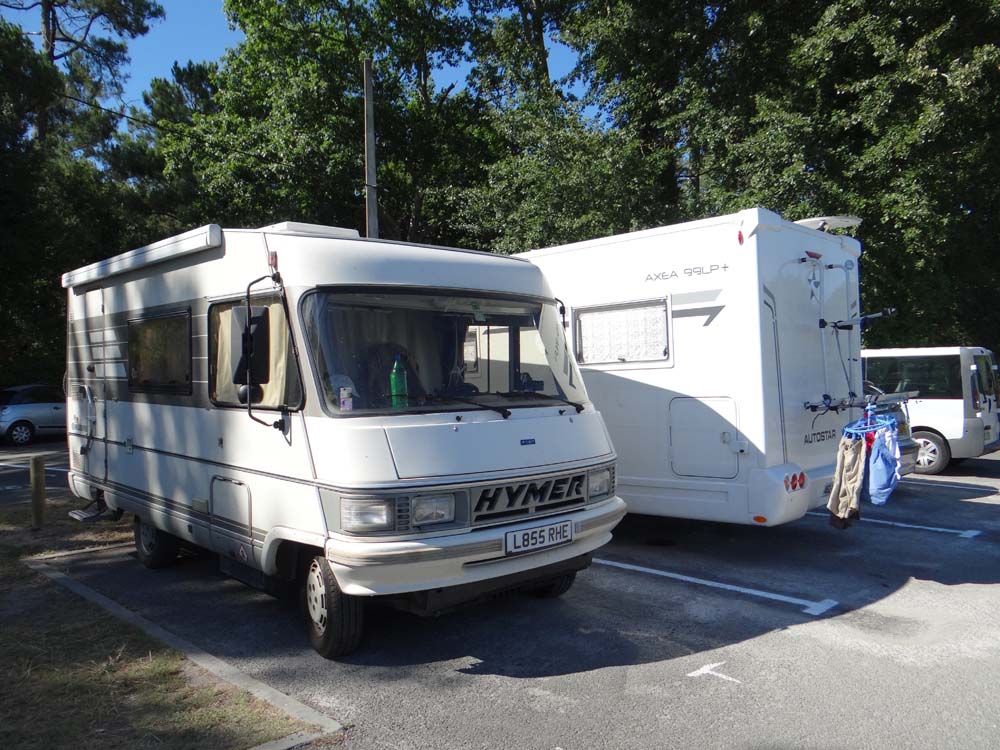 We woke this morning, got up, and looked at the map taped to our table. Two lines flow across it, jigging about from time to time, as though the person tracing them out shivered. One is black, the other green. The black one follows the route we took for our first year on the road, and the shape it draws is complete – starting and ending in the UK Midlands. The green one's for year 2. It starts in the same place, follows a line of recent and powerful memories and ends up stranded just north of Limoges, at the aire we were parked in.
Our expectation was we'd be travelling with Tina, Chris and Libby by now, and we'd not be fussed where we went, but it all went wrong for those guys and Ryanair pocketed a few quid of their cash to end their faux-holiday. Their motorhome won't get home so quickly – it'll take 2 to 3 weeks to be repatriated. A huge shame for them, and we had no Plan B. During the past 24 months, plus the earlier years when we owned Harvey, a much-loved (until it was time to make the bed up) Talbot Express panel van conversion, we've travelled through France seven times. We've also flown into the country a few times to visit cities like Nimes, Paris and Bordeaux. We've taken snowboarding holidays here. A friend, Bob, and I spent an adolescent 2 weeks in the World's Smallest Caravan being slow-cooked as we drank ourselves silly on the Core d'Azur. I visited the D Day beaches on a school trip even before then. By no means have we seen the whole country (it's the largest in Western Europe, that would easily take a couple of years alone). We've seen a fair bit of it though.
Deflated, we pulled out the Rough Guide and Lonely Planet. We searched Google for things to do around us. We looked for potential vineyards and farms to stay at in France Passion. Nothing lit the candle. "What about an end to end drive of the Pyrenees?", "Getting a ferry to Ireland?", "Driving back to the Alps?", "Nipping down to San Sebastian for some pinxos?", "Find a farm we can volunteer on for a week?". Nope, nothing is getting us excited. The inevitable question comes up: "How about we bring the ferry forward and head back and travel around the UK earlier?". We mulled it over, but not for long. "Stuff it, there must be something we want to go and see". We decided to head south, not getting far before a brown side alongside the dual carriageway did its job. A 2000 ton slabbed memorial, communist in its proportions and chunky design, stands high over the countryside at Chasseneuil-sur-Bonnieure. It was put in place in 1951, in memory to 2255 people killed in WW2 on behalf of France, many of them in the maquis, the French resistance. Jewish and Muslim graves stand alongside those of the Catholics and non-sectarians. Germans fought for the resistance too, and those killed are buried here, oddly these same Germans would have been hunted down by French anti-resistance groups employed by the Vichy government.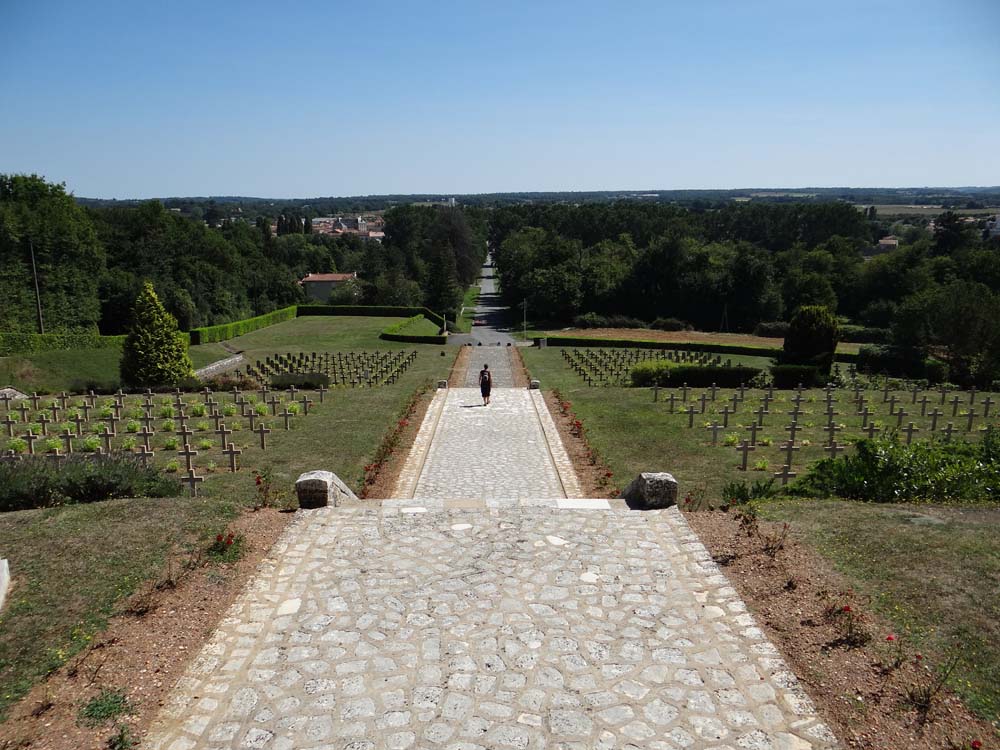 It's a fascinating memorial. Of course respect is due to those infinitely braver than I, but I'm also curious about the size and timing of the huge block of stone, cut into an intermingled V (for Victory) and the Lorraine Cross (symbol of the resistance). There is a theory that much of France actively or passively collaborated with the Germans, but that post-war leaders had to rid the nation of this mindset, replacing it with the idea the entire people collectively struggled against the invaders. Hence (perhaps) the creation of such huge memorials, to encourage folks to forget quite what happened and embrace a new version of the past. It seems neither view's quite true, there's an interesting lecture in English here. One thing is certain: nothing's simple…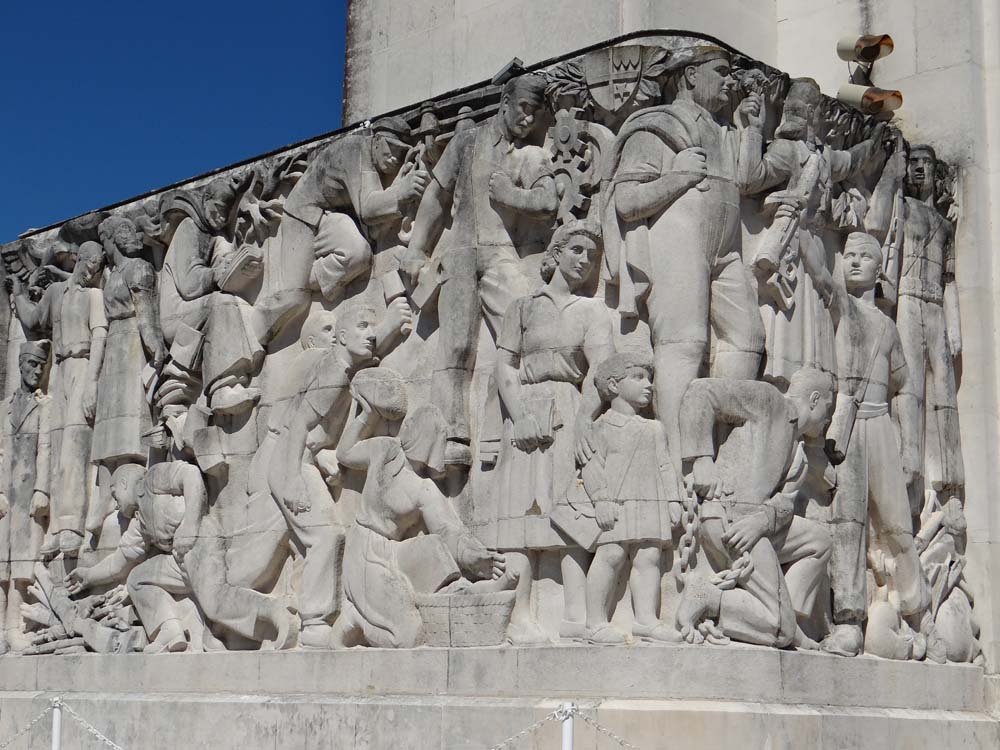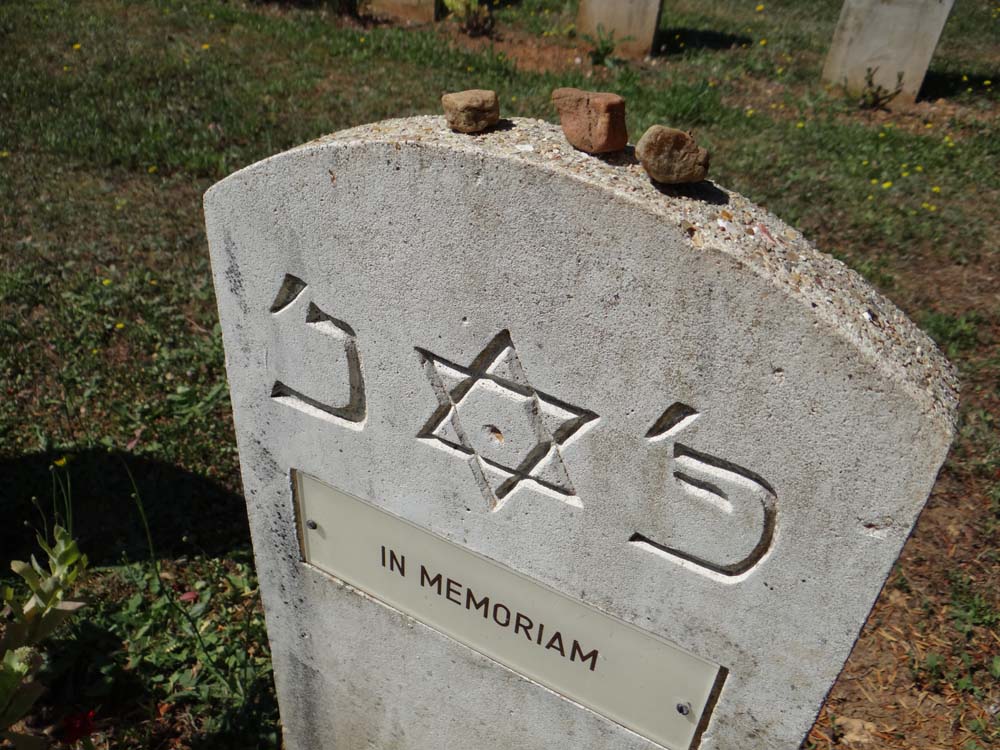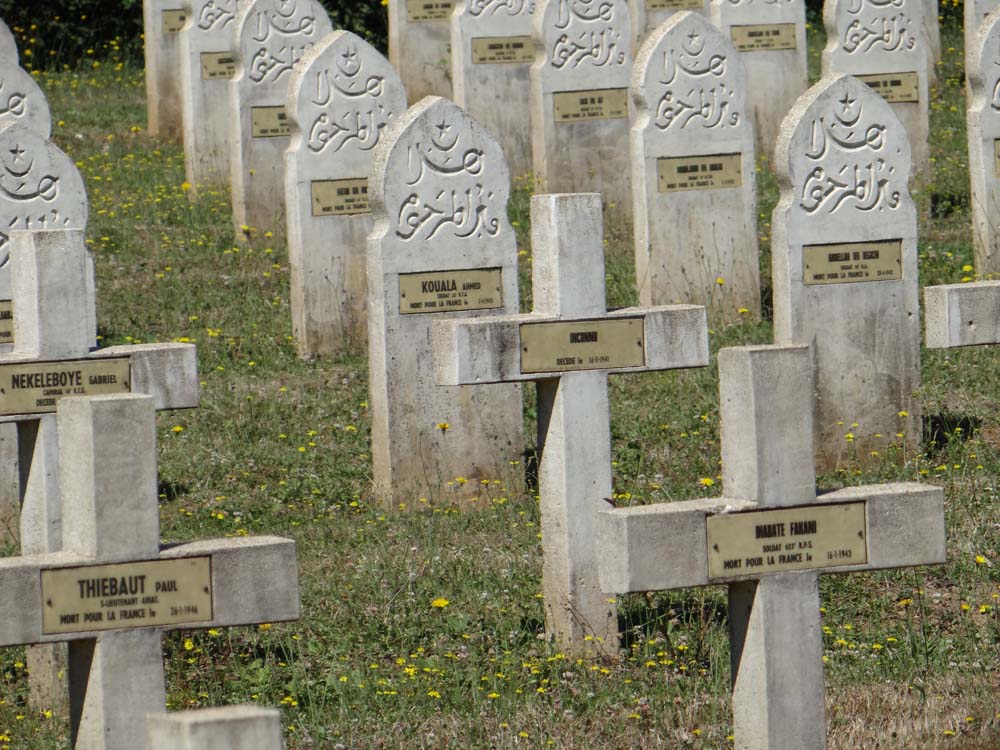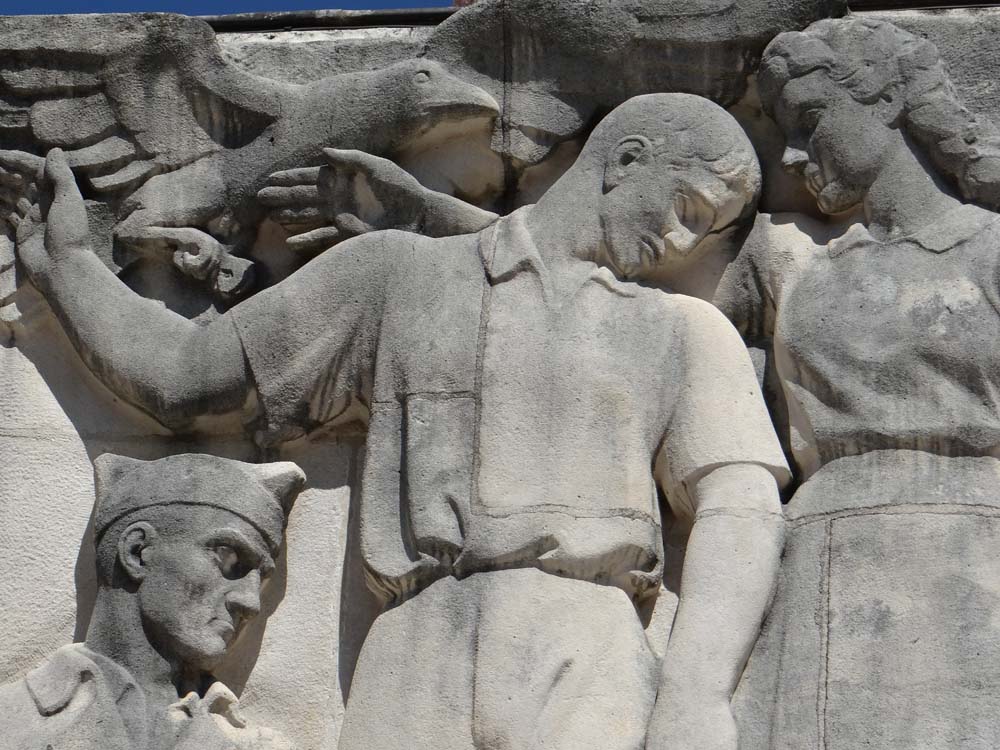 Three and half hours later we're here, up against the sea. I'm in love with the sea, as I am the mountains, so I'm a happy man to be here. Charlie loves the beach, and there's a stretch he's allowed on, away from the area life-jacket wrapped nippers are learning to windsurf and sail on. The sun's bright in the azur sky and although there are people around, they number enough to bring life and not hassle. There's a small marina around the corner, clean and intimate, alongside a fishmongers whose goods are on display in an escape-proof tank. A restaurant almost tempted us in for a sunset cheer-up nosh-up, until we saw the prices.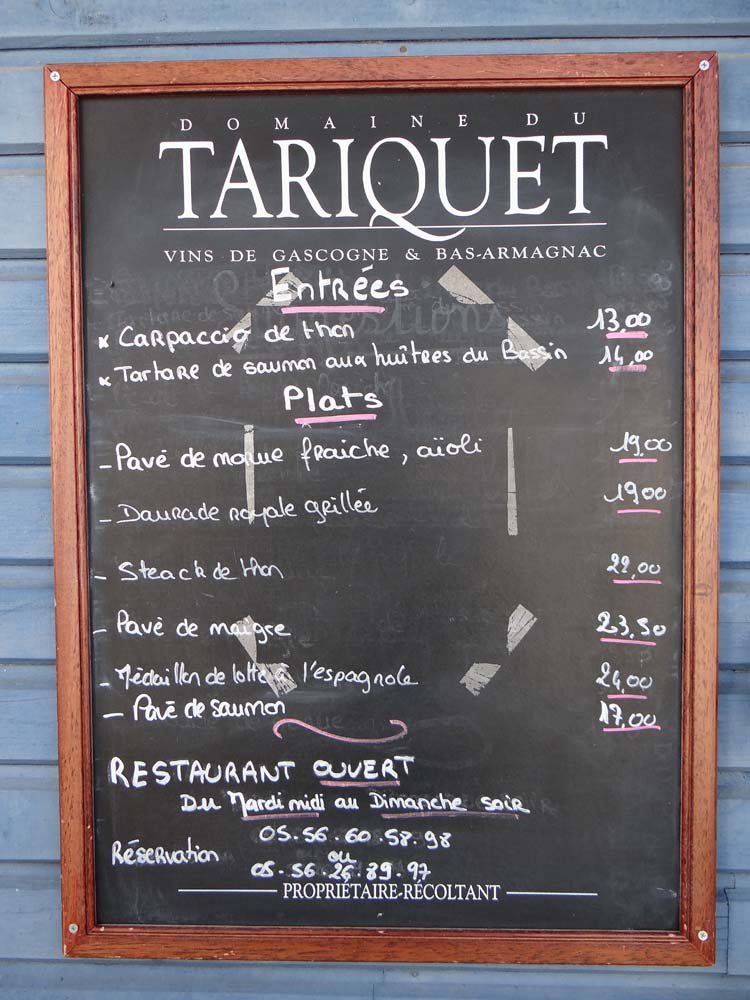 As we crossed over the meridian, Ju checked the last time we saw the sea. Just over 2 months ago, in Greece at Olympias. My brow furrowed. Only 2 months? It feels like we've packed in half a lifetime since then. This is no time for reminiscing though, damn it, we've got over 2 weeks of wandering to get done first. Our plan, pretty much as normal, still only extends to the next place we're off to: Europe's highest sand dune half a hour's drive south. Sounds tacky, but it's gotta be some fun legging it down that? After that, who knows, but we'll make sure we squeeze as much out of it was we can!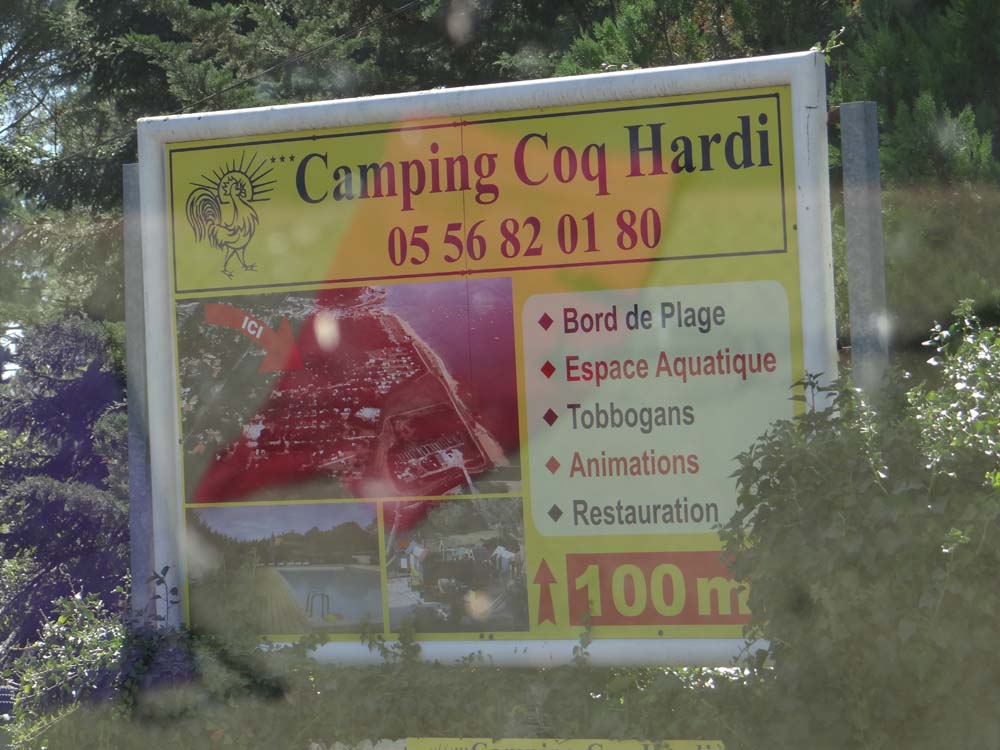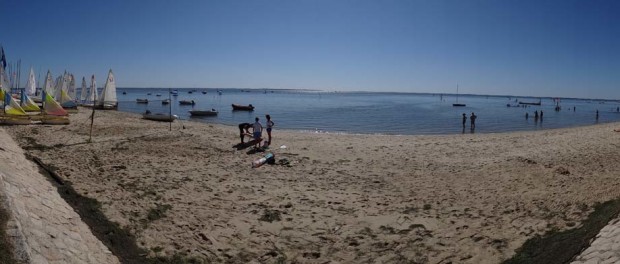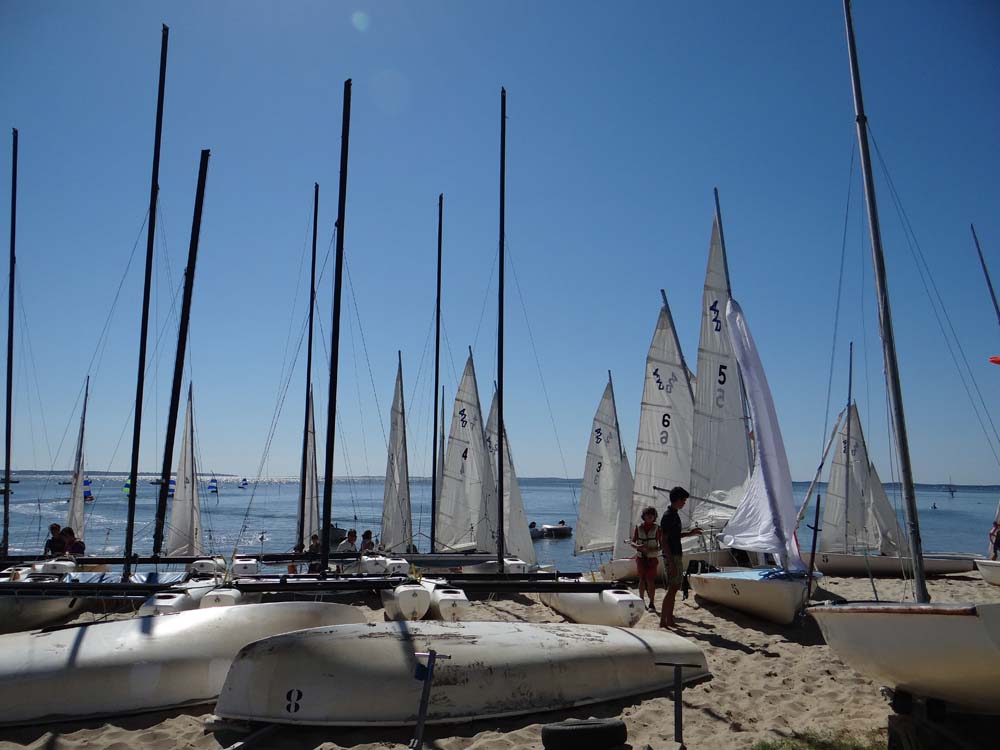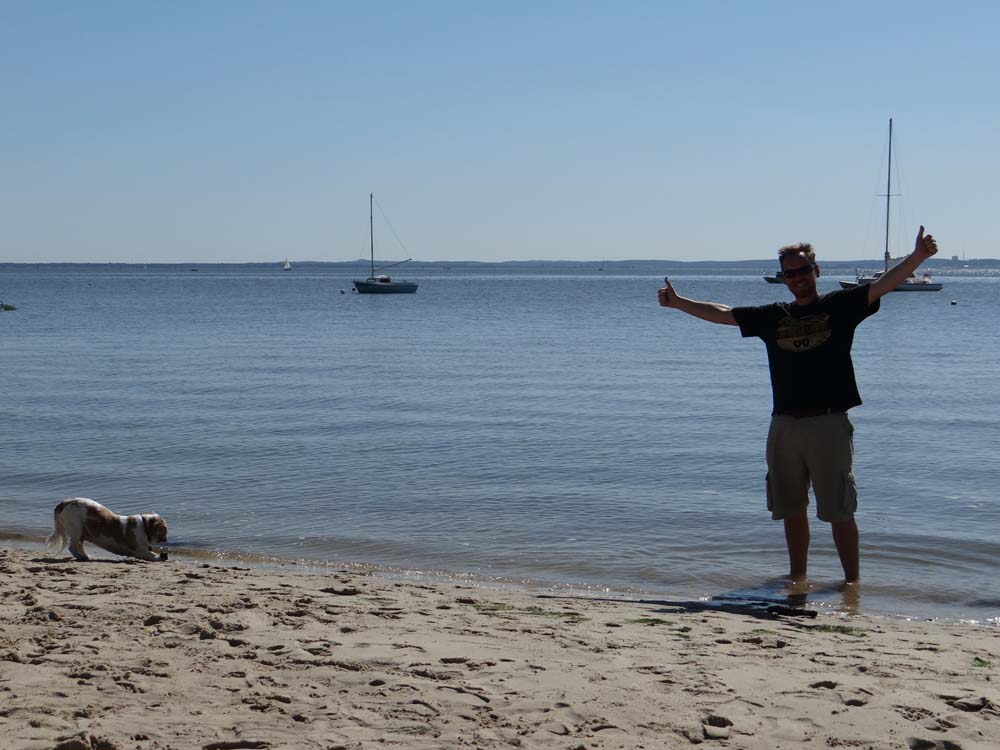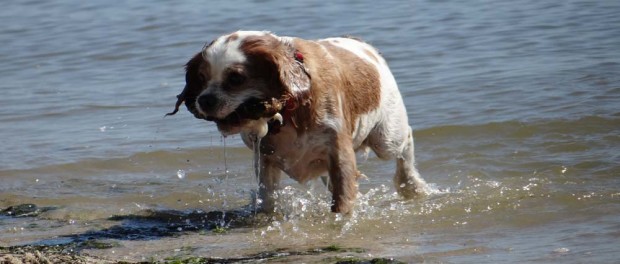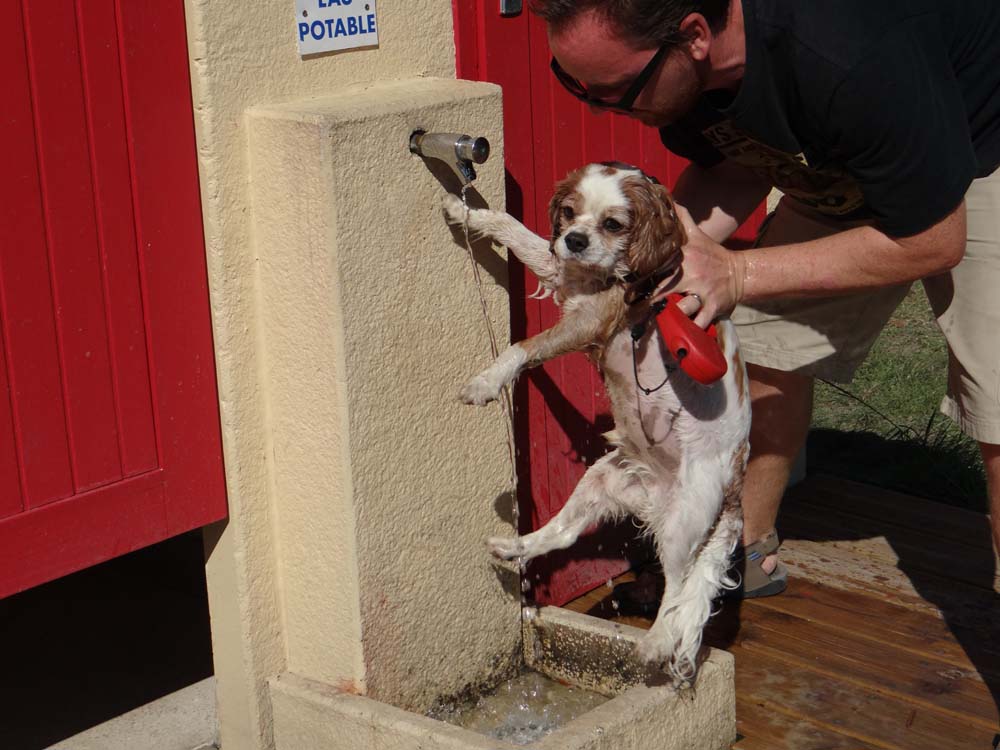 Cheers, Jay